back
Wide range of filters
Filter technology know-how
The Oscar Fäh team draws on years of experience in the field of filter technology when it comes to advising you. Our range is vast and ranges from air, vacuum, compressed-air and climate filters right through to elements for filtering liquids or air deoiling. Tap into our know-how. We can help you find an efficient and cost-effective solution.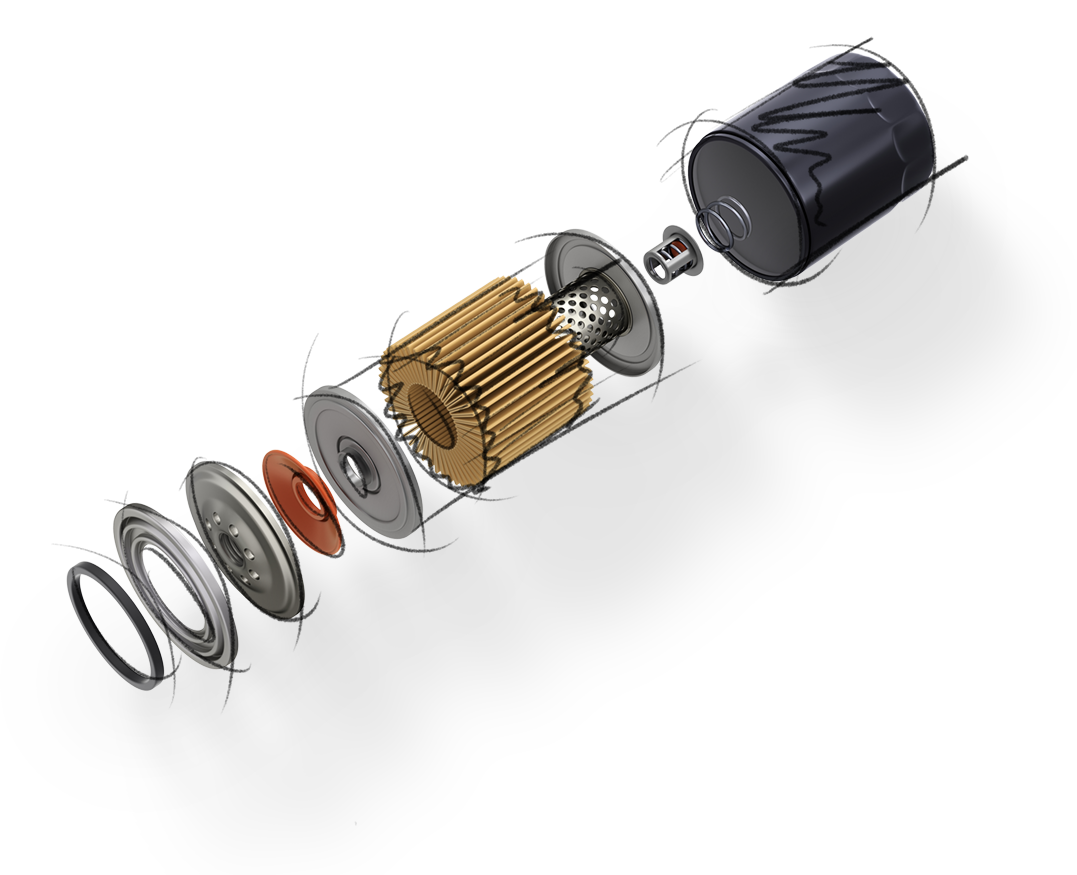 Air filters
Better protection against dirt in intake air
Long operating times in dusty environments are only possible when you can keep dirt away from the machinery. Our tested air filters have proven their dust absorption capacity across Switzerland, ensuring long and efficient machine running times. Make huge long-term savings with a high-quality air filter.
Liquid filters
Increases the service life of the engine
The service life and functional reliability of machines depend largely on filters. Filters capture contaminants, dirt particles and impurities like pollen, dust, pesticides, aerosols and exhaust fumes in interiors and cabins. We offer a wide range of high-quality liquid filter elements.
Hydraulic filters
Running like a well-oiled machine
Our oil filters reliably eliminate impurities from your oil circulation system, extending the service life of the engine or hydraulic unit significantly. Save on the unnecessary costs which arise from avoidable friction in bearings, lubrication gaps or moving parts.
Vacuum filters
Efficient vacuum air purification
A vacuum filter operates like a classic air filter. The dirty air is routed to the filter medium via the untreated-air nozzle and diverted away from the system via the clean-air nozzle. Oscar Fäh filters are made of cellulose, polyester and activated carbon carriers and its stainless-steel filters have a fineness of 60 µm.
Air deoiling elements
Air deoiling elements
Compressors and vacuum pumps are used in industrial companies, and in the food and pharmaceutical industry. Air deoiling elements function based on the coalescence principle: fibreglass layers form large droplets out of small oil droplets which are captured in a calotte and extracted with a drainage pipe.
Air conditioning and ventilation filters
Optimum air quality in air-conditioned interiors
For healthy and comfortable air-conditioned interiors: dust, pollen, viruses and other nanoparticles can make the lives of your employees and customers difficult. Our interior filters ensure optimum climates in confined spaces – ensuring relaxation for anyone who spends time there.
Compressed-air filters
Compressed-air filters with ultra-long service lives
Compressed-air filters or filters for compressed-air filtration guarantee the utmost cleanliness. The filter element purges contaminated air at up to 0.01 µm or, in the case of an activated carbon filter, up to a residual oil content of 0.003 mg/m3 air. Oscar Fäh filters are characterised by their high quality and long service life.